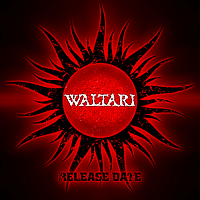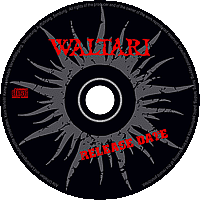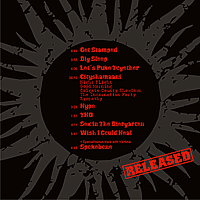 Track list

01. Get Stamped (4'44)
02. Big Sleep (3'55)
03. Let´s Puke Together (4'06)
04. City Shamaani (36'12)
· Night Flight
· Good Morning
· Colgate County Showdown
· The Incarnation Party
· Sympathy
05. Hype (3'28)
06. THD (1'51)
07. Sex In The Biergarten (4'11)
08. Wish I Could Heal (5'41)

+ special bonus track with Värttinä:
09. Spokebone (4'45)

Line-up:

Kärtsy Hatakka - lead voc, bass, programming, add.keys
Jariot Lehtinen - guitar, voc
Sami Yli-Sirniö - guitar, voc
Janne Immonen - keyboards, programming, voc
Ville Vehviläinen - drums

This album was recorded at Seahorse Studios in Hästholmen, Vuosaari Helsinki and Nosturi Helsinki during Aug.-Oct. 06
Mixed during Oct-Nov 06 at Biotech Audio Solutions in Vaasa, Finland
Produced by Sami Koivisto with Kärtsy Hatakka
A Mutant Music Production
Recorded by Sami Koivisto, assisted by Janne & Kärtsy
Mixed by Sami Koivisto with Kärtsy & Janne
Mastered by Svante Forsbäck at Chartmakers in Helsinki Finland on November 22nd 06
All lyrics by Hatakka except THD by Lehtinen, Spokebone by Hatakka - Värttinä
All arrangements by Waltari
Guest appearances:
Värttinä sings and plays in Spokebone.
Tomi Joutsen from Amorphis and Ville Tuomi from Sub-Urban Tribe sing in Spokebone as well.
Jan Rechberger from Amorphis did some add. programming in Spokebone.
Olli Rantala sings one vocal harmony and plays slap bass in Cityshamaani.
Vesa Ania plays horn in Cityshamaani.
Vaasa Lesbian Choir ´06: Sami Koivisto, Teemu Hauta, Ilkka and Ville from Nicole and Kärtsy

Cover, album work and band photos : Jörg Stanzick

Thank you, the immortal team:
Pekka Rahkonen - management
Jörg Stanzick - artwork and website master
Sande and Meelis - live sound
Tote - add. acoustic piano in Cityshamaani and eternal musical speculation
Late - for shooting material for future dvd releases
Kimmo Kajasto - add. electronical stuff in The Incarnation Party
Hannu The Moses - lyrics check
Juha Lassila - accounts
Special thanks also to Mika Myyryläinen, Hande, Parky, Lenka, Katka, Hassinen, Schrörg, Radio City, Niina & Tinka, Tanssiteatteri Rollo, Soundata (Puppe, Altti & Co.), Linda, Irma Salminen, Kings Of Fools, Anima, K-32, Wohnout, WAX Real Time Orchestra, Värttinä & Philip Page, Tomi Joutsen and Snoopy & rest of Amorphis, Ville Tuomi, Ilkka, Olli & Ville from Nicole, Teemu hauta, Studio Lalli, Vostrov / Kauli ,Heguli, Kone Helsinki, Sale, Thomas Freundlich, Ile Nieminen & Flatus, Akseli & Nooa Hatakka, Rene Maurier, Olli Rantala, Dealer, Nalle, Vesa Ania, Risto at Pearl, Jaakko at Sabian, Janne at Balbex, Keskusmusiikki Lahti, Outi Mäyrä and Ville´s bandmates in Nowen, Maiden Hell & Blosarit.
Waltari thanks for cooperation: Musamaailma, Studio von Arb, Czech Airlines, Kalevala Koru.
Sami plays Schecter guitars & DB Technologies.
Ville plays Pearl drums, Sabian cymbals and Balbex sticks.